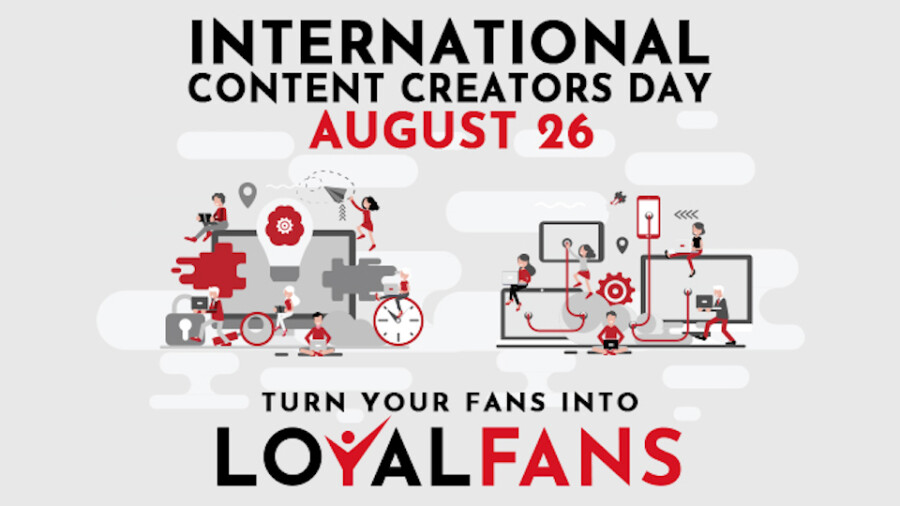 TAMPA, Fla. — Premium social media fan site Loyalfans.com has designated August 26 as its first International Content Creators Day with promo initiatives to include the "Two Truths/One Lie" challenge, the "Thank You For Being Loyal" campaign and "100% Payout Day."
For the "Two Truths/One Lie" challenge, creators are invited to post a public video to their Loyalfans page telling two truths and one lie. Then, fans can comment "to guess fact from fib, and creators can offer perks and prizes to up engagement," explained a rep.
Loyalfans will promote the videos on social media with the hashtags #Create4Loyalfans and #ICCD.
For the "Thank You for Being Loyal" campaign, Loyalfans has created a series of special videos highlighting some of the platform's creators, including Mistress T, Charles Dera and more.
The videos will be released between today and August 26, starting with Siren SaintSin.
Finally, Loyalfans is offering "100% Payout Day" on August 26, calculated worldwide using UTC, from August 25 at 5 p.m. to August 26 at 4:59 p.m. (PDT).
"Creators are invited to start planning now in order to fully seize the day, 100 percent," said the rep.
"2020 will go down in history as a year that changed the world as we knew it," said Loyalfans co-founder Eduard A. Braileanu. "And in light of huge shifts that have touched every person on the planet, we've come to realize an undeniable truth: we depend on content creators."
"More now than ever before, we look to content creators to keep us connected, informed, inspired, and entertained," Braileanu continued. "Content creators go the extra mile by sharing their daily lives — and also producing, editing and posting content consistently for eager audiences."
"We designated International Content Creators Day to honor the important work of content creators everywhere," Braileanu stated.
For more information, contact media@loyalfans.com, visit Loyalfans and follow the platform on Twitter.
https://www.xbiz.com/news/253647/loyalfans-declares-august-26-international-content-creators-day