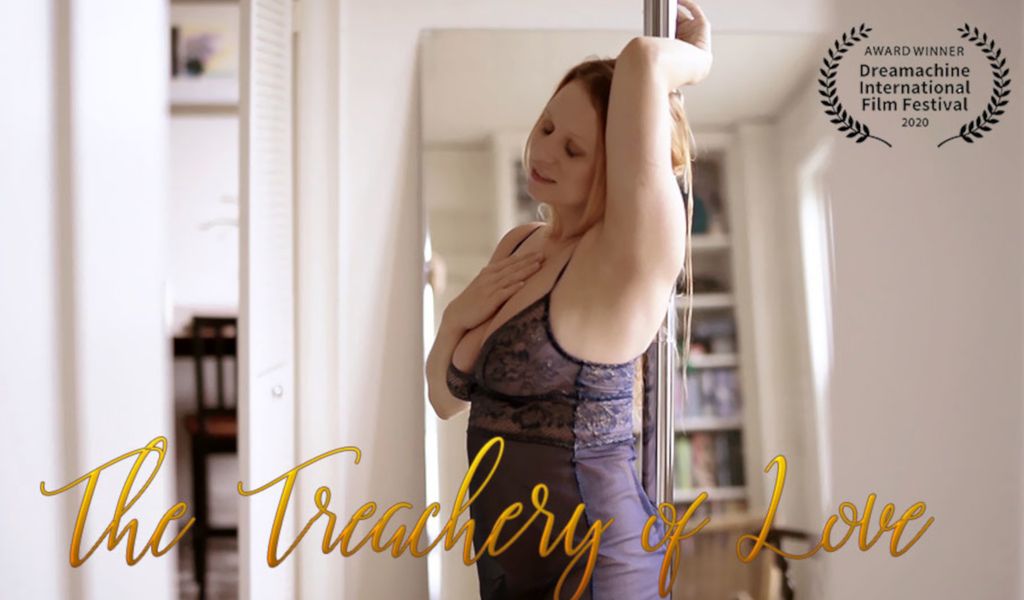 CYBERSPACE—The award-winning film, The Treachery of Love, from filmmaker/performer June Ann is now available for members to stream on Sssh.com.
"I want Sssh to continue to be a place for paradigm-changing adult cinema, and I am especially thrilled to share the work of both a dear friend and an emerging female filmmaker," said Sssh.com founder Angie Rowntree.
Inspired by René Magritte's "The Treachery of Images," her new arthouse erotic film is her first independent feature, that aims to give audiences a truly unique viewing experience, with its non-linear narrative and evocative critique of sex in the media.
"I am so excited to premiere The Treachery of Love on Sssh.com, and bring a new type of pornography to their audience: one that is conceptual in nature and yearns for the viewers cerebral interaction even more so than their physical response," June Ann said.
August McLaughlin of Girl Boner Radio said in her review of the movie: "The Treachery of Love is imaginative, alluring and bursting with desire. You'll go from wondering where it's leading to being swept into captivation."
For more information, visit Sssh.com or follow the brand on Twitter. Ann is also on Twitter at @jadextraextra.
https://avn.com/business/articles/video/june-anns-treachery-of-love-now-streaming-on-ssshcom-890846.html