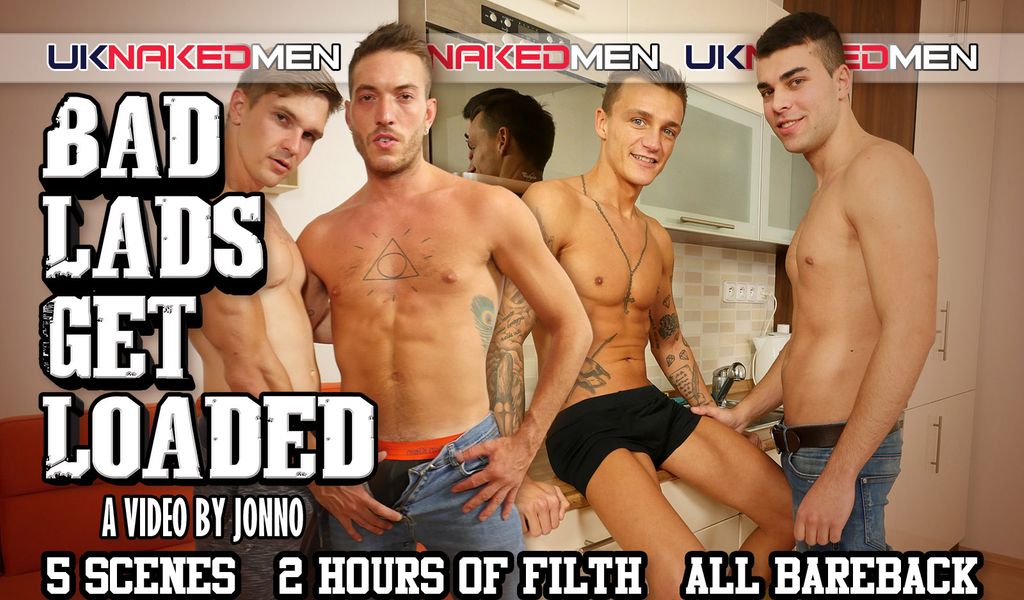 MONTREAL—Gay content producer UK Naked Men has announced the release of its newest DVD, Bad Lads Get Loaded. The two-hour long bareback feature is now available in both retail and wholesale markets.
"These 'no-holes-barred boys' are stripped, ripped, pumped, and ready to bare all," a studio rep said. "We have cute lads and burly badass fuckers snogging, sucking, rimming and fucking their way to copious, splattery orgasms, and we make sure we're in there for every steaming drop. Of course, all those oversized dicks are deliciously uncut."
Bad Lads Get Loaded stars Joel Vargas, Dom Ully, Jack Finix, James Huck, Pavel Sora, Martin Dajnar, Rico Fatale, Robbie Kasl, Max Duran, and Pierre Alexandr.
For a look at the box art and a hardcore preview of Bad Lads Get Loaded, click here.
Fans of UK Naked Men can visit the website online at UKNakedMen.com and follow the brand on Twitter @uknakedmen.
For broadcast and licensing concerns, contact Nicolas F. of the StunnerMedia licensing department at [email protected].
https://avn.com/business/articles/gay/uk-naked-men-releases-latest-dvd-bad-lads-get-loaded-889784.html