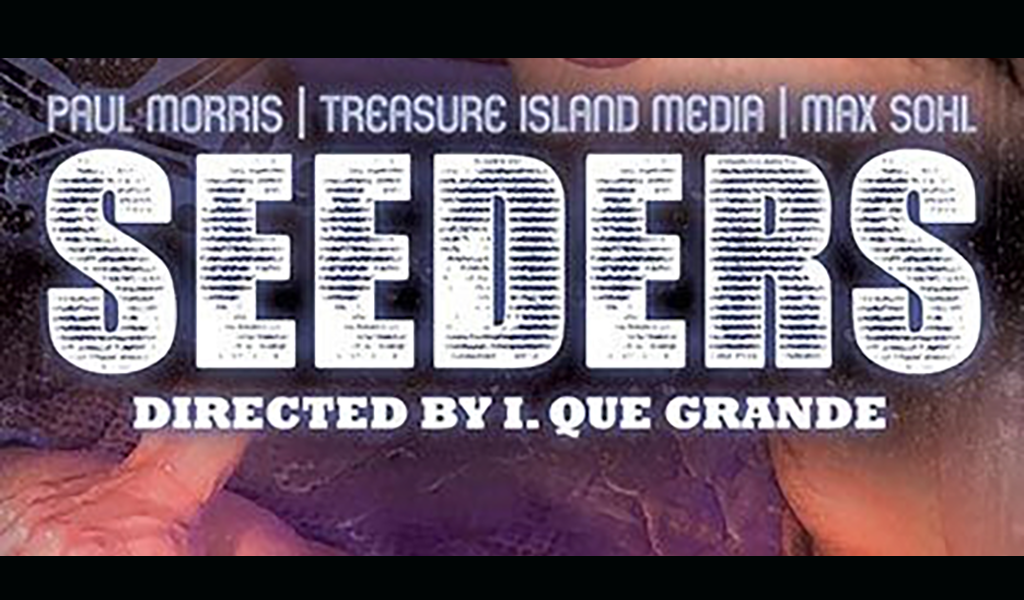 SAN FRANCISCO—I. Que Grande's been around XXX for a decade, and with the release of Seeders he's delivered his first full-length movie under the Treasure Island Media banner. Seeders, according to the company, is a look at the depravity behind closed doors in some of the country's seediest motels. From cosplay, to closet-cased straight men who want a big dick in their ass, viewers get to watch how dirty people can get when they rent a room to fuck their cares away.
According to information provided by the company, Gnarly Twink rents a dingy motel and sets his ass up ready to get loaded by anonymous tops, and FX Rios plays a straight guy exploring how far he's willing to go with Julian Torres. Jake Morgan and Atlas Grant feel the need to let off some steam inconspicuously, so they book a room to enjoy an after-work, white-collar, rendezvous. Dillon Diaz, Lucas Tallone and Luca D'Amore share a ménage à trois in Vegas. Joel Someone meets up with Anubis at a roadside inn, while Estaban Orive sneaks away with young Antonio Caballero to feed him a dose of dick. Ashlley Ryder needs to get away from the family, so he books Teddy Forrest to have his ass flooded.
All that and more can be seen in the seven scenes of Treasure Island Media's Seeders, available at retail stores and through e-tailers on Nov. 11.
https://avn.com/business/articles/gay/treasure-island-medias-seeders-explores-seedy-motel-sex-889958.html