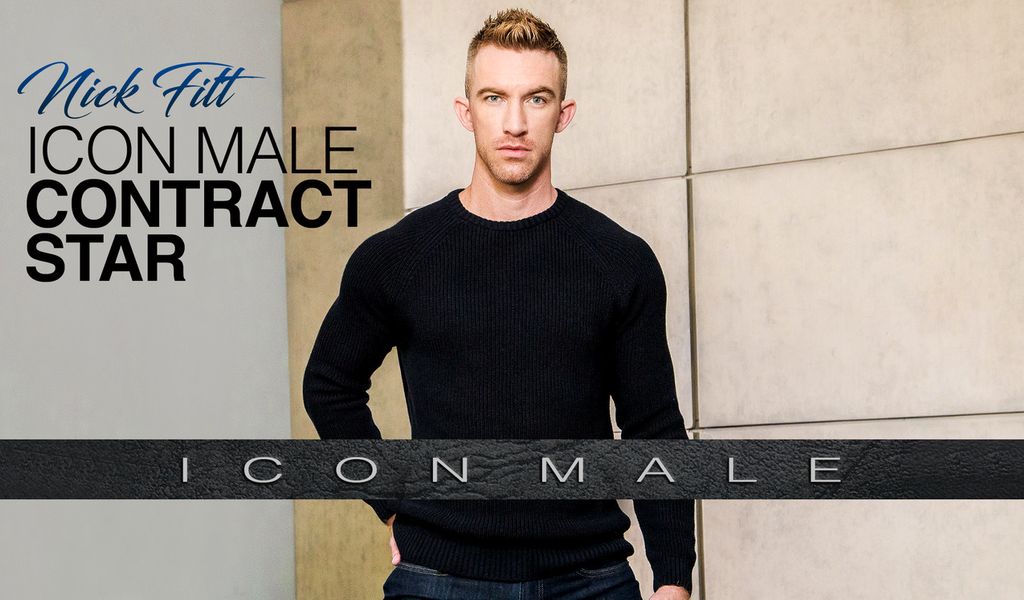 Fitt says, "I'm excited for this expanding relationship with the Mile High Family. I've been a part of the Icon Male team since 2018 and I look forward to making more hot content for my Icon Male fans. However, the roles I am most excited to expand alongside Mile High are my duties in production and sexual health advocacy for underserved communities."
Fitt is an award winning (2020 Grabby Best Versatile Performer), multi-talented gay adult entertainer. He is a former board member on PASS, the adult industry's STD testing program, and works alongside non-profits for sexual health needs of marginalized communities. He fights against HIV stigma by seeking to educate people about what it means to be "undetectable" and how Truvada (commonly known as PrEP) can help stop the spread of the disease. Passionate, articulate, and knowledgeable, Nick dispels the common myths that surround the gay adult industry, and provides valuable information on what it means to be HIV+ in 2020.
"Nick has been integral to our gay studios continued success," said Mile High Media's VP, Jon Blitt. "He is an in-demand star for Icon Male so it's a no-brainer to make him exclusive. However it's what Nick brings to our productions beyond his scenes that set him apart. He is an ideal ambassador for our studios and the adult industry. We're very excited for what's to come with him this year!"
With Fitt's newly inked contract he continues to break barriers and evolve in front of and behind the camera, as he brings his business acumen and advocacy to adult production, expanding his production duties for Mile High Media's gay lines, while starring in the hottest new content, to include soon to release Icon Male feature film "Painful Love."
Movies from Icon Male are unique to the gay marketplace and embody what fans have come to expect from directors Nica Noelle, Dana Vespoli, and Chi Chi LaRue – genuine and intimate exchanges between performers featuring forbidden sex, compelling storyline and hardcore sex.
https://avn.com/business/articles/gay/nick-fitt-to-represent-icon-male-under-exclusive-contract-890576.html