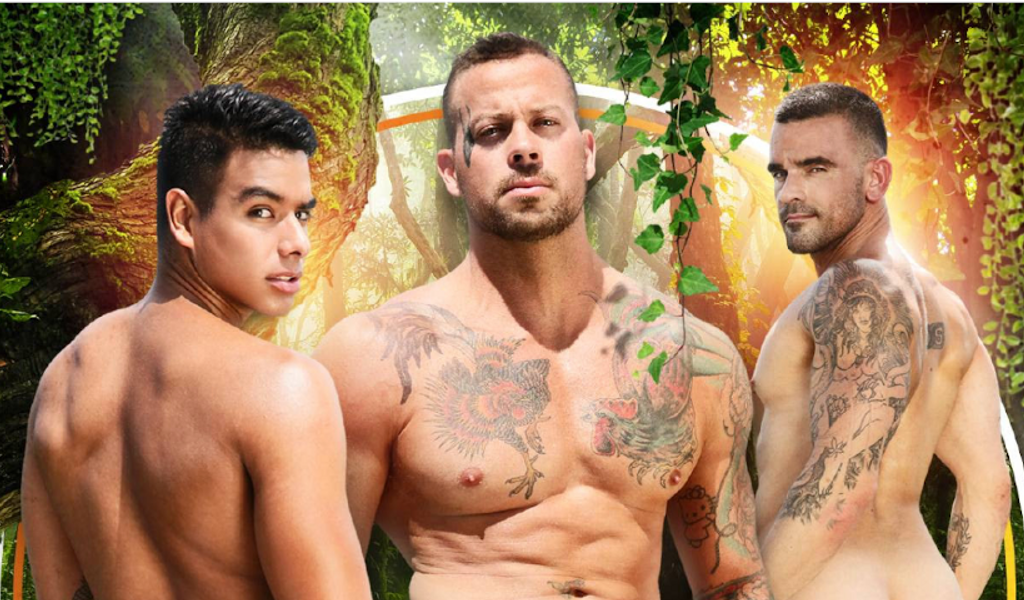 SAN FRANCISCO—Salty Boys, NakedSword Originals' first new DVD feature since quarantine measures began in March, is now available. Wholesale purchases can be made worldwide via the Falcon/NakedSword store. It may also be purchased as a digital download. The original production was filmed off the coast of South Beach in Miami, FL.
Salty Boys features a cast including Cesar Rossi, Nick Milani, Scott Demarco, Valentin Petrov, Sean Duran, Jay Seabrook and the return of Damien Crosse.
According to a plot synopsis provided by the company, just off the coast of South Beach in Miami lies a private island hideout where a group of horny hunks known as the "Salty Boys" go to let all of their sexual inhibitions take flight. Marc MacNamara directs seven sun-soaked men fucking each other raw under the Miami sun. Rossi and Milani find a spot close to a private island to anchor the boat and have fun on the beach. A quick walk leads to Demarco plowing Rossi. Partners Crosse and Petrov enjoy a day on their boat, and Petrov enjoys breeding Crosse. Duran and Seabrook flip-fuck after a swim off the beach.
MacNamara said of the new DVD for NakedSword Originals, "Nothing seasons a man better than sweat and salt. That was the idea behind Salty Boys: to take these beautiful guys out on the open ocean with no boundaries. We just let the salt water and sweat drip down their chiseled bodies all while being surrounded by the sun kissed waters of Miami."
President and Executive Producer Tim Valenti said of the new series, "Marc delivered a beautiful movie that evokes the freedom and carefree energy that only the outdoors can deliver. The sex is stunning as is the location and top notch cast of models."
For DVD retail and wholesale purchasing, contact John Gunderson at [email protected].
https://avn.com/business/articles/gay/nakedsword-originals-drops-1st-post-quarantine-dvd-salty-boys-890168.html