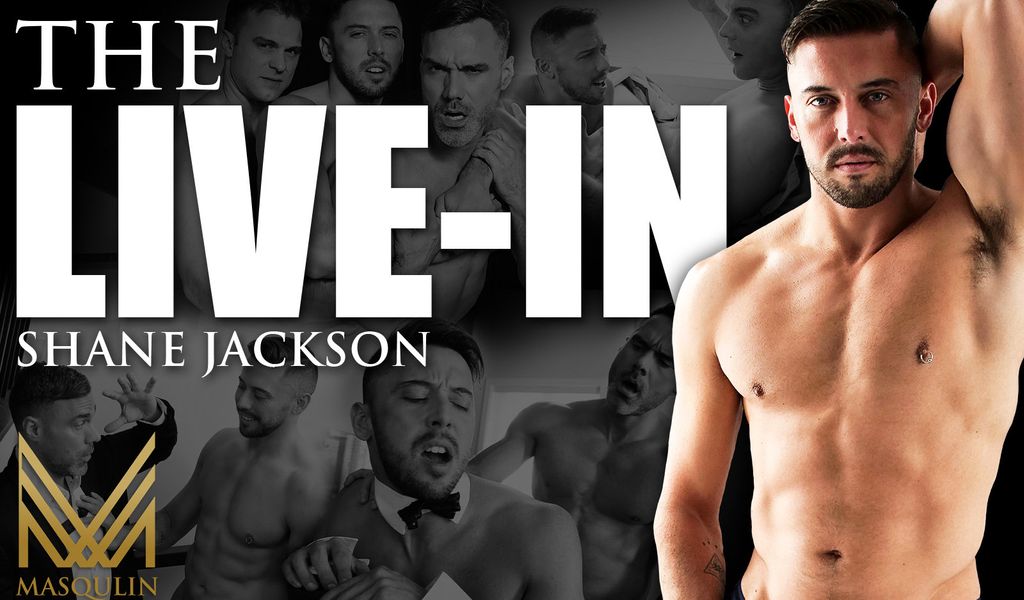 MONTREAL—Masqulin has rolled out its latest release, The Live In, which is currently available in retail and wholesale markets.
According to a synopsis provided by the company, The Live In stars Manuel Skye and Gabriel Clark as married studs who receive the keys to their new home, but what they don't know is, the house comes with an unexpected perk. House boy Shane Jackson, a "tenant" pays his way using unconventional methods—and it's not long before all of the residents are involved in a threesome.
"The Live In was so much fun to shoot," a studio rep said. "Of course, this DVD is filled with hot sex, but also some pure comedic moments as Manual and Gabriel put Shane through his 'house boy' paces. The ending has an unexpected twist as well, so make sure to watch it all the way through."
For a look at the box art and hardcore preview for The Live In, click here.
Fans of Masqulin can visit the website online at Masqulin.com and follow it on Twitter @masqulinxxx and Instagram @masqulinofficial.
For more information, contact Nicolas F. of Stunner Media's Licensing Department at [email protected].
https://avn.com/business/articles/gay/a-threesome-is-the-centerpiece-for-masqulins-the-live-in-891014.html