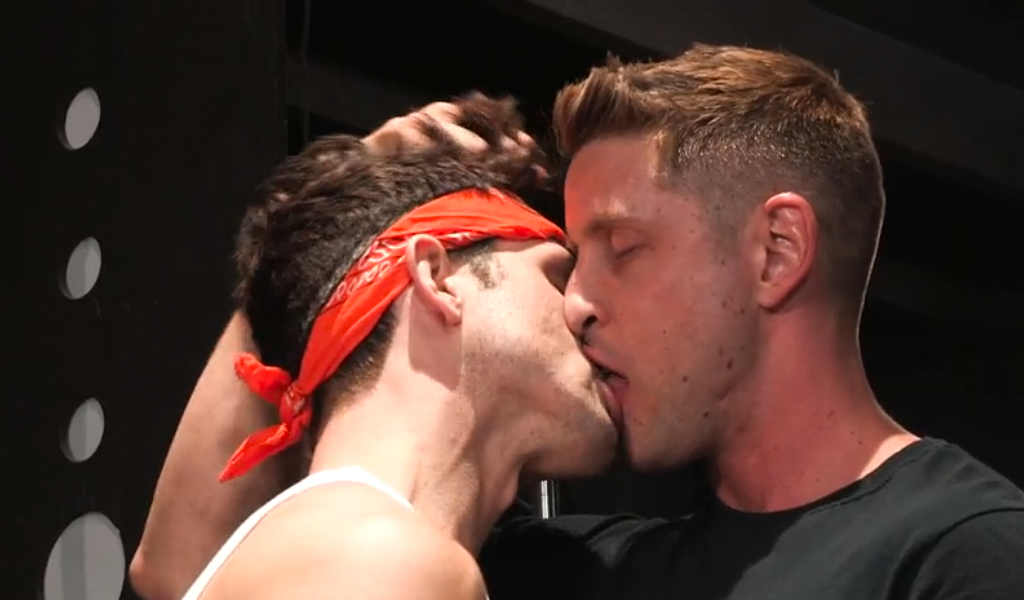 SAN FRANCISCO—Hot House released its debut scene from its latest bareback feature Take Me To Gripland last week, and today, the full feature is available on DVD and Digital Download from the Falcon/NakedSword Store. Directors Trenton Ducati and Jasun Mark lens seven studs getting off on a porn set between takes.
The bareback "crew" on the set of Take Me To Gripland includes Exclusives Devin Franco and Arad Winwin, with fan favorites Austin Avery, Adrian Hart, Nic Sahara, Dillon Diaz, and Johnny Ford.
According to a synopsis of the feature supplied by the producers, within the walls of Hot House Studios lies a studio space where horny stars, crew hands and directors say, "Take me to gripland." When the scene they're shooting wraps, crew hands Austin Avery and Arad Winwin sneak off to fuck on some studio equipment. While building the set for the next movie, Nic Sahara and Adrian Hart get horny and decide to take out their sexual tensions on each other's hole. Avery is scouting shoot locations with director Dillon Diaz when the rehearsal turns into the real deal. New hire Devin Franco helps Johnny Ford clean up the studio for the next movie and both studs end up breeding.
"We're taking you on a real live porn set and giving you an exclusive look at what goes on behind the scenes when the cameras stop rolling in Take Me To Gripland'," stated co-director Trenton Ducati. "This sexy crew gets so horny making porn that they can't keep their hands off each other. Sit back, relax and go to gripland for a whole lot of scorching, raw fucking."
"We're so excited to offer up the latest from Hot House. Take Me To Gripland delivers the porn set sex fantasy that fans can only imagine," said Falcon/NakedSword president Tim Valenti. "Trenton and Jasun make a great team and the results will satisfy."
For DVD retail and wholesale purchasing, contact John Gunderson ([email protected]).
https://avn.com/business/articles/gay/hot-house-has-released-take-me-to-gripland-on-dvd-download-890810.html