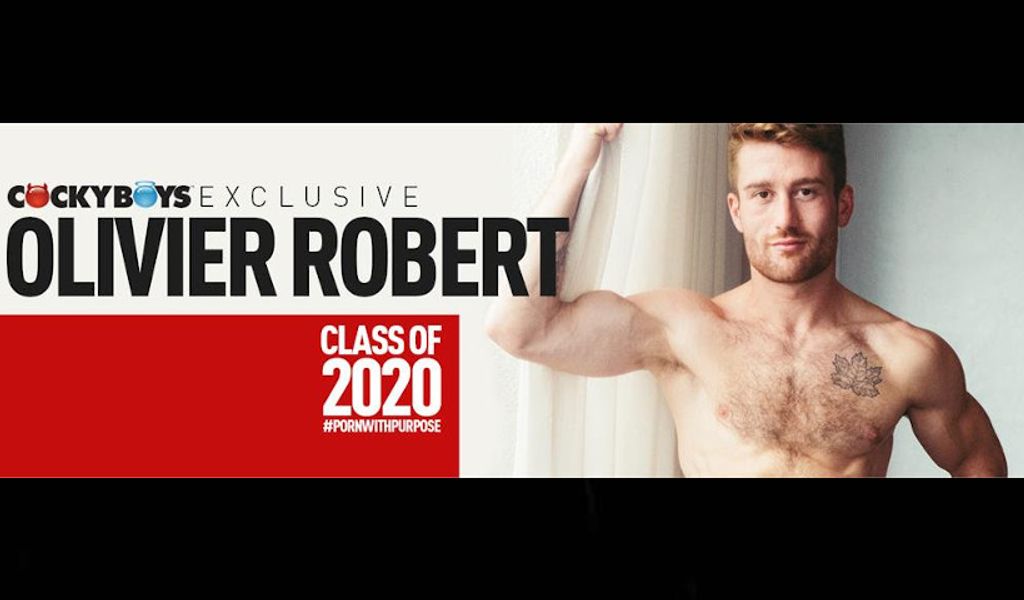 LOS ANGELES—CockyBoys director and CEO Jake Jaxson on Tuesday announced the signing of Olivier Robert to its exclusive talent roster.
With two five-star scenes under his belt, Olivier is poised to be one of the most talked about stars of 2021, according to Jaxson.
"Olivier is really a special performer with an all around great spirit," Jaxson said. "He's in shape, has a beautiful accent and he's a ginger on top of it! I believe he has a bright future with us at CockyBoys. You'll see a lot more of him in the coming months and next year!'
To date, Olivier has starred in two standout scenes for the acclaimed studio. The first was with Manuel Sky and then he took on French-Canadian and power top, Gabriel Clark. Both scenes were lauded by CockyBoys members and gay adult film reviewers around the web.
Olivier says of his signing with CockyBoys, "By working with CockyBoys, I wanna share with anyone watching my scenes that you can be vulnerable, but feeling powerful. That you can be sexual, but feel loved. That you can enjoy as much sex as you want, but not taking yourself too seriously doing that. Because what matters, is what makes you happy, keeping in mind the due respect and communication with your partner(s), and the definition and respect of your own boundaries. Otherwise, what's the point of making love ? Porn is an act, Sex is animal, Love is the key."
On December 3, CockyBoys will release Oliver's third scene for the studio—with Falcon exclusive Skyy Knox. Preview pics are available below. In the meantime, check out all of Oliver's scenes only at CockyBoys.com.
https://avn.com/business/articles/gay/cockyboys-signs-olivier-robert-to-exclusive-contract-890944.html