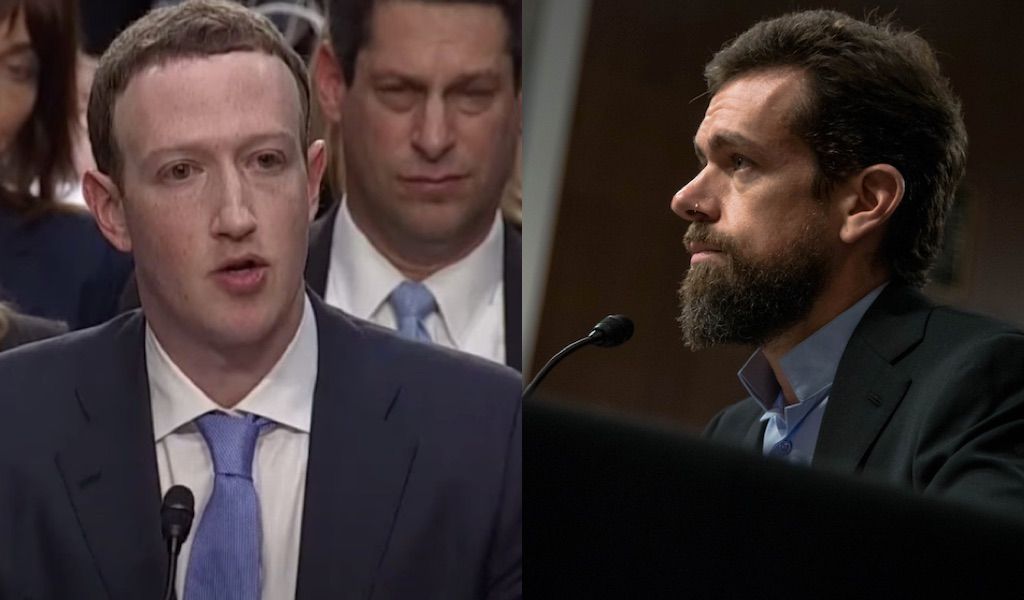 LOS ANGELES—With multiple pieces of congressional legislation that would cut back free online speech protections under Section 230 now under consideration in both the House and Senate, the CEOs of three major online platforms — Google, Facebook, and Twitter — will face lawmakers at a hearing Wednesday to defend the 24-year-old law that allows then to operate largely without fear of legal consequences for content on their sites.
Widely known as the "First Amendment of the Internet," Section 230 of the 1996 Communications Decency Act has long been the reason that controversial content, including porn, can appear freely on the internet. The law shields online platforms from legal liability for content posted by users. That frees up the sites to allow am almost unlimited range of viewpoints and material to appear online.
But the law has been under attack from both sides of the right-left political spectrum. The Federal Communications Commission is preparing to "review" Section 230 and even Supreme Court Justice Clarence Thomas wrote in an official statement this month that the law has been interpreted "too broadly" by courts in its near-quarter century of existence. The Supreme Court itself, however, has never ruled on a Section 230 case.
On Wednesday, October 28, Facebook founder and CEO Mark Zuckerberg, his equivalent at Twitter, Jack Dorsey, and Sundar Pichai — CEO of Google parent company Alphabet — will testify to the Senate Commerce Committee, in a hearing titled "Does Section 230's Sweeping Immunity Enable Big Tech Bad Behavior?"
As the hearing's title implies, the CEOs will be expected to explain why the legal immunity they enjoy under Section 230 should continue in its present form.
"The hearing will examine whether Section 230 of the Communications Decency Act has outlived its usefulness in today's digital age," according to the Commerce Committee description posted online. "It will also examine legislative proposals to modernize the decades-old law, increase transparency and accountability among big technology companies for their content moderation practices, and explore the impact of large ad-tech platforms on local journalism and consumer privacy."
Due to the ongoing coronavirus pandemic, the CEOs will not travel to Washington D.C. for the hearing, buy instead will appear via video conference hookups from their Silicon Valley corporate headquarters.
The CEOs are expected to field questions about alleged "bias" on their platforms. While neither Google nor Twitter would issue a statement prior to the hearing, according to CNN, a Facebook spokesperson said the social media giant has faced attacks "for being biased against conservatives and (from) Democrats for not taking more steps to restrict the exact same content."
The hearing is set to commence at 10 a.m. Eastern Time on Wednesday morning, and will be streamed live via the Senate Commerce Committee site at this link.
Photos By YouTube Screen Capture / Mark Warner / Wikimedia Commons
https://avn.com/business/articles/legal/twitter-google-facebook-ceos-testify-on-section-230-wednesday-890058.html