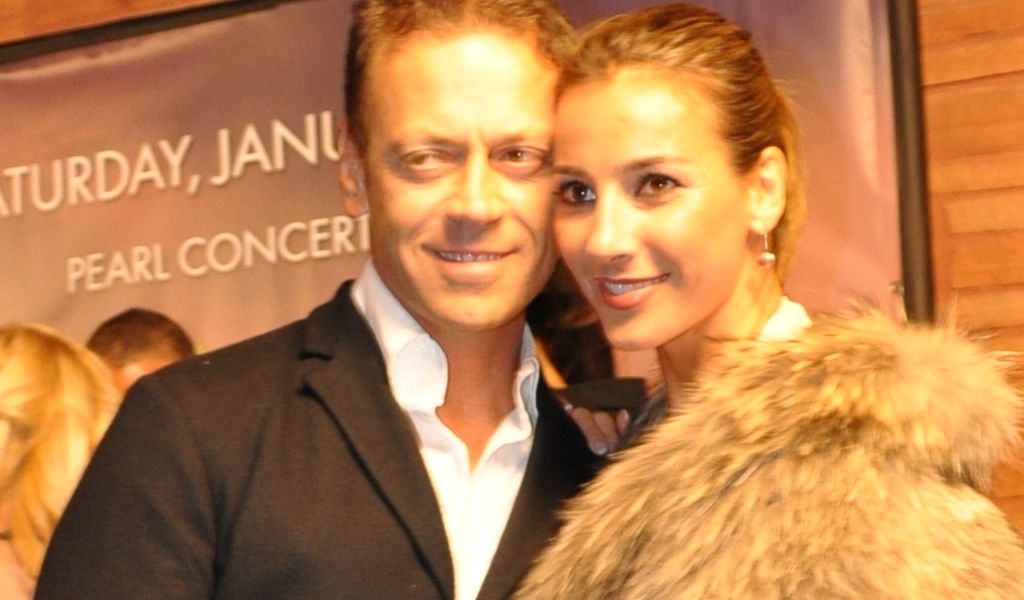 LOS ANGELES—Rocco Siffredi, one of the world's best-known and most prolific porn performers, announced Wednesday that he and his wife — former Miss Hungary Rosa Caracciolo — have contracted COVID-19, and are suffering flu-like symptoms, according to a report by the French Press Agency.
The virus has also spread through Siffredi's family and inner circle. Both of the 56-year-old adult industry veteran's grown sons have also tested positive for the virus, as have two members of Siffredi's support staff, who are ages 65 and 75, according to the report.
"Unfortunately, I was infected during a shoot in Rome in mid-October," the Italian porn performer told AFP. The "shoot" was not for an adult video, but for a TV series based on his life. Though Siffredi is Italian, he now lives in Budapest, Hungary, where he operates the Rocco Siffredi Academy, which he describes as a "university of porn."
The AVN Hall of Fame star attended a party in Rome the evening before he departed the Italian capital city. Several other attendees at the party have also reportedly since received positive coronavirus tests. Siffredi said that he and his wife began experiencing symptoms following their return to Hungary.
The couple obtained home, do-it-yourself COVID testing kits from a Budapest pharmacy, and both received negative results.
"But my wife didn't get any better, and we did a PCR test on Tuesday morning. They called us back that evening to tell us we were both positive," he told AFP.
PCR, or polymerise chain reaction, testing is generally considered the most accurate method of COVID-19 detection. The test checks for the presence of genetic material from the virus itself, while other tests may look only for antibodies to the coronavirus — that is, evidence that the body has produced an immune response to the infection.
Antibody tests produce a significantly higher percentage of false negative results, when testing for the pandemic-causing coronavirus.
In a career dating back to the early 1990s, Siffredi has built a porn resume of 832 credits as a performer and 435 as a director, according to the Internet Adult Film Database.
He now joins a growing list of celebrities who have contracted COVID-19, including movie stars Tom Hanks and Idris Elba, musician Jackson Browne, NBA basketball TV announcer Doris Burke, and most prominently, the United States president, Donald Trump.
Photo by jerone2 / Wikimedia Commons
https://avn.com/business/articles/legal/rocco-siffredi-wife-rosa-caracciolo-reveal-they-have-covid-19-890128.html