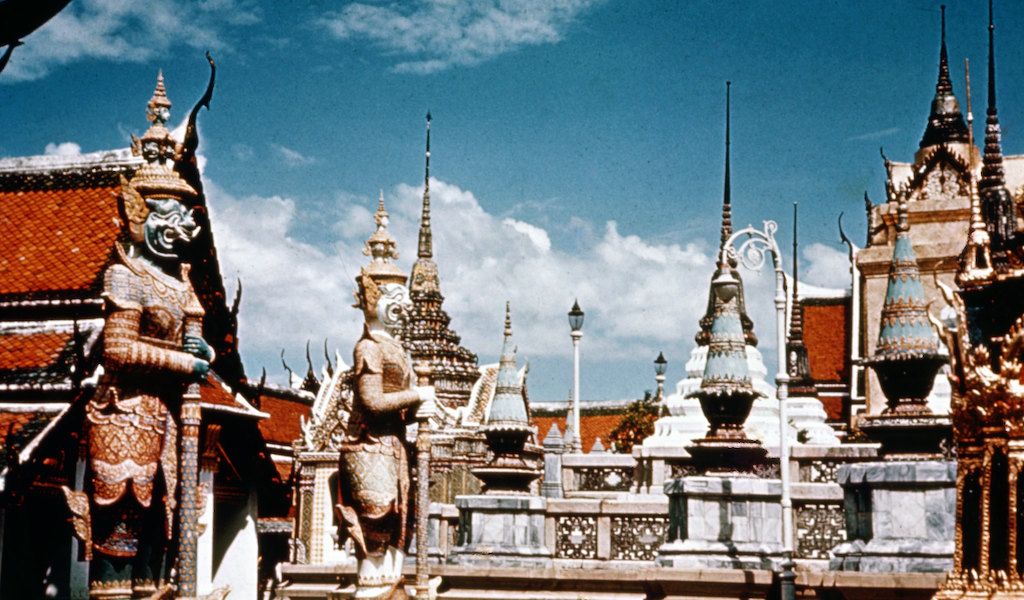 LOS ANGELES—Protests broke out in Thailand's capital city of Bangkok Tuesday, after the Thai government announced a wide-reaching internet porn ban. The tube site PornHub — the 54th-most trafficked web site in the world, according to the online data site Alexa — was the most prominent site to be banned, along with about 190 other adult sites.
But the ban was not received well Thai internet users who started an online hashtag "#SavePornhub," and staged a protest outside the Ministry of Digital Economy and Society offices in Bangkok, according to a Sky News report. The protesters held placards with such slogans as "Free Pornhub," and "Reclaim Pornhub."
Thailand ranked as Pornhub's 10th-largest market, according to the English-language Thai Examiner newspaper. But the ban actually started on Monday, when Thai users attempting to access Pornhub instead found a message from the Digital Ministry.
"This content has been suspended. Because it is guilty according to the Computer Crime Act 2007 by the Ministry of Digital Economy and Society," the online message read, according to the Examiner report.
Digital minister Puttipong Punnakanta later said, according to a Reuters report, that the ban was part of the government's ongoing efforts to restrict access to online porn, as well as gambling sites, both of which are illegal under the 2007 cybercrime law.
According to the Reuters report, an internet research firm reported a sudden 640 percent spike in searches for Virtual Private Networks, or VPNs, in Thailand starting on Monday. VPNs disguise a user's online IP address, which is used to locate a computer in physical space.
By using a VPN, a user can appear to be located in another country, circumventing Thailand's porn ban.
A leading digital rights activist in Thailand, Emilie Pradichit, blasted the porn ban as proof that Thailand was "a land of digital dictatorship, with conservatives in power trying to control what young people can watch, can say and can do online."
The government porn ban and the protests against it follow a blockage by Thailand's leading internet service provider, TrueOnline, earlier this year. The company said it had decided to block Pornhub for its customers because the adult content on the site was "inappropriate."
"Pornhub is inappropriate? Having sexual urges at home is inappropriate?" one Thai internet user wrote in response to the TrueOnline ban. "Will the company hire only virgin staff in the future, too?"
Photo via Flicker Creative Commons
https://avn.com/business/articles/legal/protest-erupts-in-bangkok-against-thailand-govt-online-porn-ban-890446.html