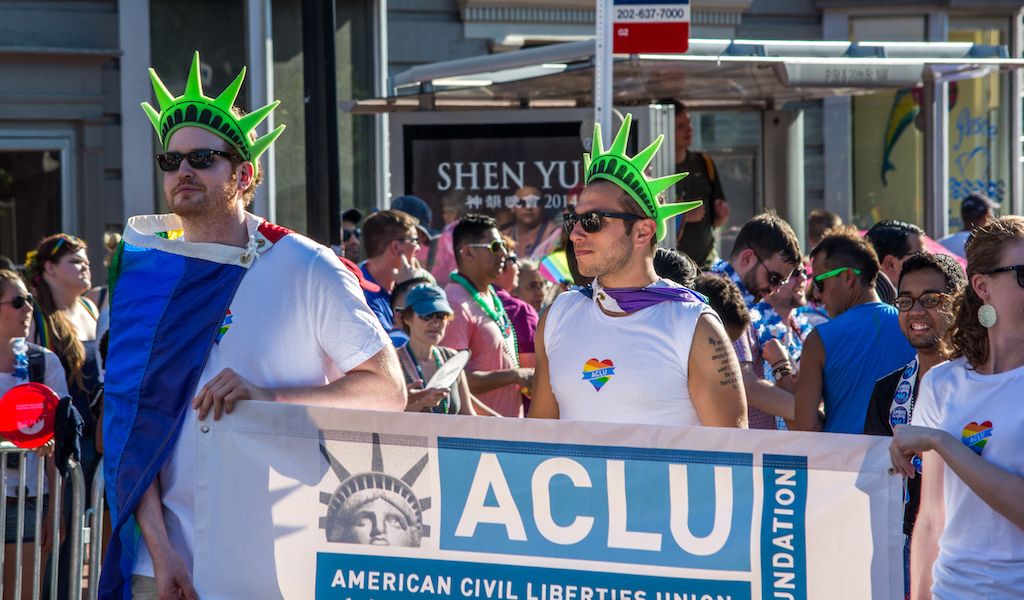 LOS ANGELES—The American Civil Liberties Union this week issued a comprehensive study of how criminalization affects sex workers, coming to the conclusion that any form of criminalized sex work is harmful. The ACLU has long supported decriminalizing sex work, and during the nationwide protests against police violence this summer, called for sex workers to be recognized as frequent targets of police misconduct.
But the new report, titled "Is Sex Work Decriminalization the Answer? What the Research Tells Us," goes further, analyzing 80 previous studies on sex work to find that not only that "decriminalization will improve public health and safety while increasing economic stability for sex workers," but it also reveals that there is no evidence to show that criminal penalties for sex work help stop sex trafficking.
The studies reviewed by the ACLU covered three variations on sex work decriminalization, "full decriminalization, which removes all laws and criminal penalties specific to sex work; 'end-demand' or 'Nordic' models that criminalize buying but not selling sex work; and legalization models that require sex workers to register or impose other regulations."
The ACLU study found that for sex workers as well as for the general public health and safety, only complete decriminalization is fully effective. The study also found that sex workers with disabilities are especially harmed by criminalization of their work.
"Millions of people are asking what we can do to reduce abuse by law enforcement, racial disparities in our criminal justice system, and our overall jail and prison populations," ACLU's Trans Justice Campaign Manager LaLa Zannell said in a statement. "One policy that can achieve all of these goals — particularly for Black trans women and immigrants — is to recognize that sex work is work and treat it like any other industry."
In the report's conclusions, the ACLU recommends that lawmakers legislate away any criminal penalties for sex work and related activities, including penalties for buyers of sexual services. The report says that penalties should, however, be kept in place for adults who exploit underage workers for sexual purposes.
The ACLU also calls on police to "eliminate their unwanted presence that targets sex workers and profiles transgender people," and for "reform-minded prosecutors" to cease bringing charges for activity related to consensual sex work.
In a separate statement accompanying the new report, the ACLU says "it's time to decriminalize sex work," and says that the benefits of decriminalization would include reduced police violence, deterrence of violent sex work clients, and full access to health care for sex workers — as well as taking a step forward in the march toward LGBTQ equality, and a reduction on mass incarceration.
Photo By Tim Evanson / Wikimedia Commons
https://avn.com/business/articles/legal/new-aclu-study-declares-its-time-to-to-decriminalize-sex-work-889928.html