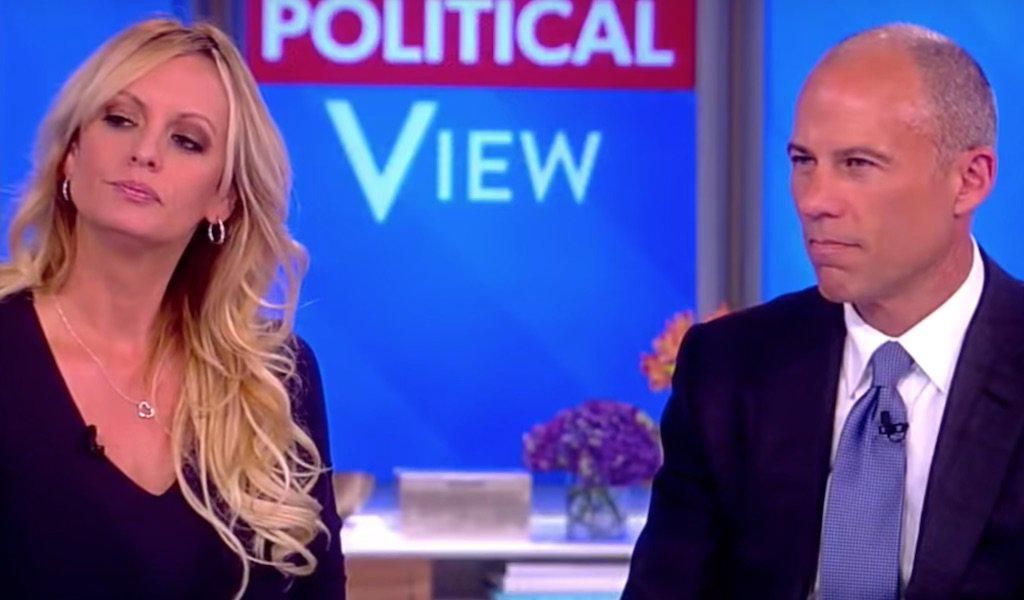 LOS ANGELES—Following a Tuesday afternoon federal court hearing, Michael Avenatti, the former lawyer for AVN Hall of Famer Stormy Daniels in her 2018 lawsuit against Donald Trump, is set to face trial starting April 26, 2021.
Avenatti is charged with swindling Daniels out of nearly $300,000. The money was paid to Daniels as her advance on royalties for her 2018 memoir Full Disclosure.
But according to charges leveled by federal prosecutors, Avenatti diverted the money from publisher St. Martin's Press into a bank account that he controlled. He then used the funds to pay for personal expenses and luxuries, including dry cleaning bills and lease payments on a Ferrari automobile, according to the allegations.
At one time, Avenatti's trial was scheduled to be held in April of 2020, but the COVID-19 pandemic scuttled that trial date. The pandemic also led to Avenatti's release from a New York City jail, where he was awaiting sentencing on his conviction in a separate case. The once-jet setting attorney was convicted in February of attempting to extort $20 million from the Nike shoe-manufacturing corporation.
The new trial date was set by Southern District of New York Judge Jesse M. Furman during Tuesday's hearing, which was conducted remotely by teleconference. Furman cautioned that the April 26 date may yet need to be "revisited" due to the COVID pandemic, noting that simply finding a courtroom at the SDNY able to accommodate the trial may be difficult.
"This trial is not going to be a particularly easy one, given public and press interests, and an expanded jury pool," Furman noted. Due to wide publicity surrounding the Avenatti case, a larger pool of potential jurors will be required in order to find an adequate number of people who would be unbiased in the case.
But Avenatti also faces trial in California on charges that he embezzled cash from a client's $1.6 million legal settlement, and used the money to prop up a struggling coffee shop business that he owned, as well as for other personal expenses.
That trial is set for February 23 and Avenatti will need at least one month to prepare, his defense lawyer Robert Baum told Furman at Tuesday's hearing. As a result, Avenatti's trial in the Daniels case could not be scheduled until after the California trial wrapped up. That trial is expected to last about three weeks. The Daniels case trial is likely to run about two weeks, Baum said.
In a separate motion filed Tuesday in the Central District of California federal court, Avenatti — who was released from jail in April due to the COVID pandemic — asked a judge for another 60 days before he is forced to return to incarceration in New York.
Avenatti is now under house arrest at the home of friend Jay Manheimer in Venice, California. After receiving several extensions on his pandemic-related release, Avenatti is currently scheduled to return to jail in New York City on November 17.
In the new motion, Avenatti argues that the pandemic is now at a worse stage than when he was originally released, with nationwide case counts topping 120,000 per day. Because of those conditions, Avenatti should be allowed another 60-day extension, his motion argues.
Photo by The View YouTube Screen Capture
https://avn.com/business/articles/legal/michael-avenatti-to-face-april-2021-trial-in-stormy-daniels-case-890682.html