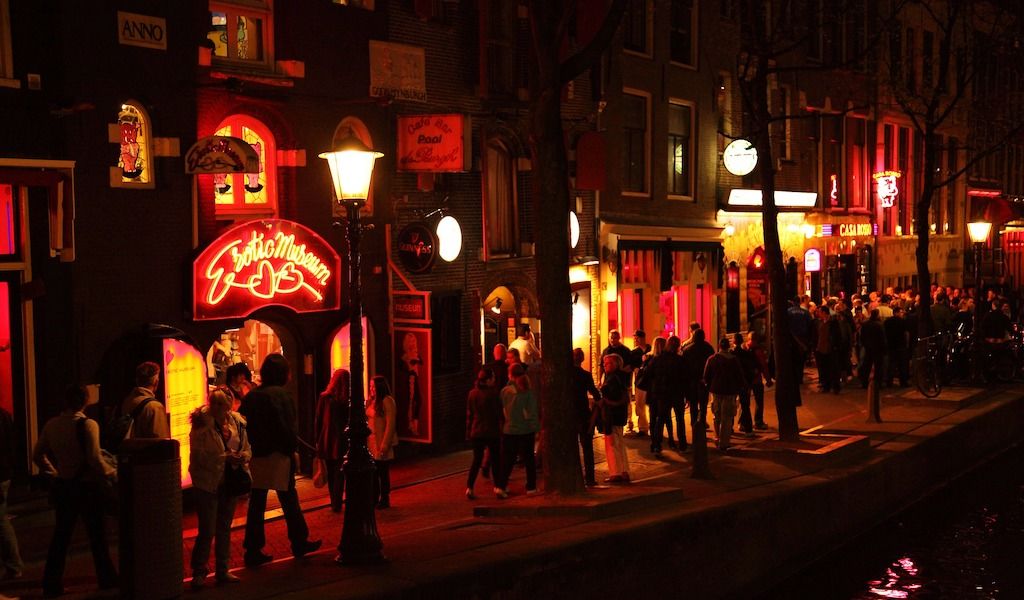 LOS ANGELES—In response to a new COVID-19 surge that has caused the Netherlands to rank atop all European countries in total new cases, the Dutch government has now ordered already-struggling sex workers to shut down their businesses for at least the next two weeks, according to a report by the English-language site DutchNews.
"It is very quiet in the red light district, there are no tourists and hardly anyone on the streets," a spokesperson for the sex worker lobbying group Red Light United told the site. "Many of our workers are in enormous financial difficulty."
The government announced the new lockdown on Tuesday, and Prime Minister Mark Rutte said that the business restrictions would include "sex clubs," but not other close-contact businesses, such as hair salons.
In the Netherlands' capital city of Amsterdam — home to perhaps the world's most famous Red Light District — the municipal government ruled that the area's iconic sex worker window displays, as well as Red Light District brothels, fall under the definition of "sex clubs" and must also cease operations until the new lockdown is lifted.
The closures took effect on Wednesday evening, local time.
As coronavirus cases shot up, peaking October 30 at 11,119, Rutte said that the new lockdown order "hurts, but it's the only way." He also ordered a nationwide mask mandate, a measure that the Netherlands had held back from imposing until the newest surge in cases. But the mandate would not go into effects until the government determined that it was "legally feasible."
Numerous other European countries, led by the Czech Republic and Italy, have put mask-wearing mandates into effect. The Czech mask mandate is credited with sparing that country from the worst of the pandemic during the spring. But once the mandate was eased in the summer months, the country's caseload rose quickly, leading to a new mandate in October.
But in the Netherlands, the government has often appeared to use the coronavirus health restrictions as a way to clamp down on the sex work industry, which was legalized there 20 years ago. During the early phases of the pandemic, the government had imposed a ban on sex work that was supposed to last into September.
Due to outcry from the sex work community, however, the restrictions were lifted two months earlier. Nonetheless, Dutch lawmakers are currently discussing proposals for re-outlawing sex work — or imposing the "Nordic model" of decriminalization, under which sex work itself is legal — but paying for sex is not.
Photo by Pixabay
https://avn.com/business/articles/legal/dutch-sex-workers-ordered-back-into-shutdown-as-covid-cases-rise-890542.html