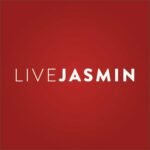 Become a LiveJasmin Model. Get a $500 bonus!
LiveJasmin
Full Time
Part Time
Temporary
Anywhere
Job Description
Become a LiveJasmin Model and get up to 100% share. LiveJasmin is the number one webcam site in the world.
Sign-up now and get a $500 bonus!
LiveJasmin is a popular camming site with great name recognition. The site brands itself as being more glamour-modeling and less "porny" than a lot of other camming sites. LiveJasmin accepts all genders (female, male, transgender) and anyone eighteen or older can get started performing on the camming site. Here's all the information on becoming a LiveJasmin webcam model.
Must Be 18 Or Older: As mentioned above, you must be eighteen years old or older. You'll need to present ID as part of the age verification.
Computer: You'll also need a computer.
Webcam: You'll need a webcam. An external HD webcam is highly preferred, and you'll make more money than you would using a stock laptop webcam.
Place To Perform: You'll need a place to perform the shows. Most models use a bedroom or dedicated camming room.
LiveJasmin accepts all genders. Female, male and transgender models can create accounts and make money performing on the network. LiveJasmin also allows couples. This means that you can get paid performing with a partner, as long as they're verified and approved on the site, and associated with your account.
Apply now!